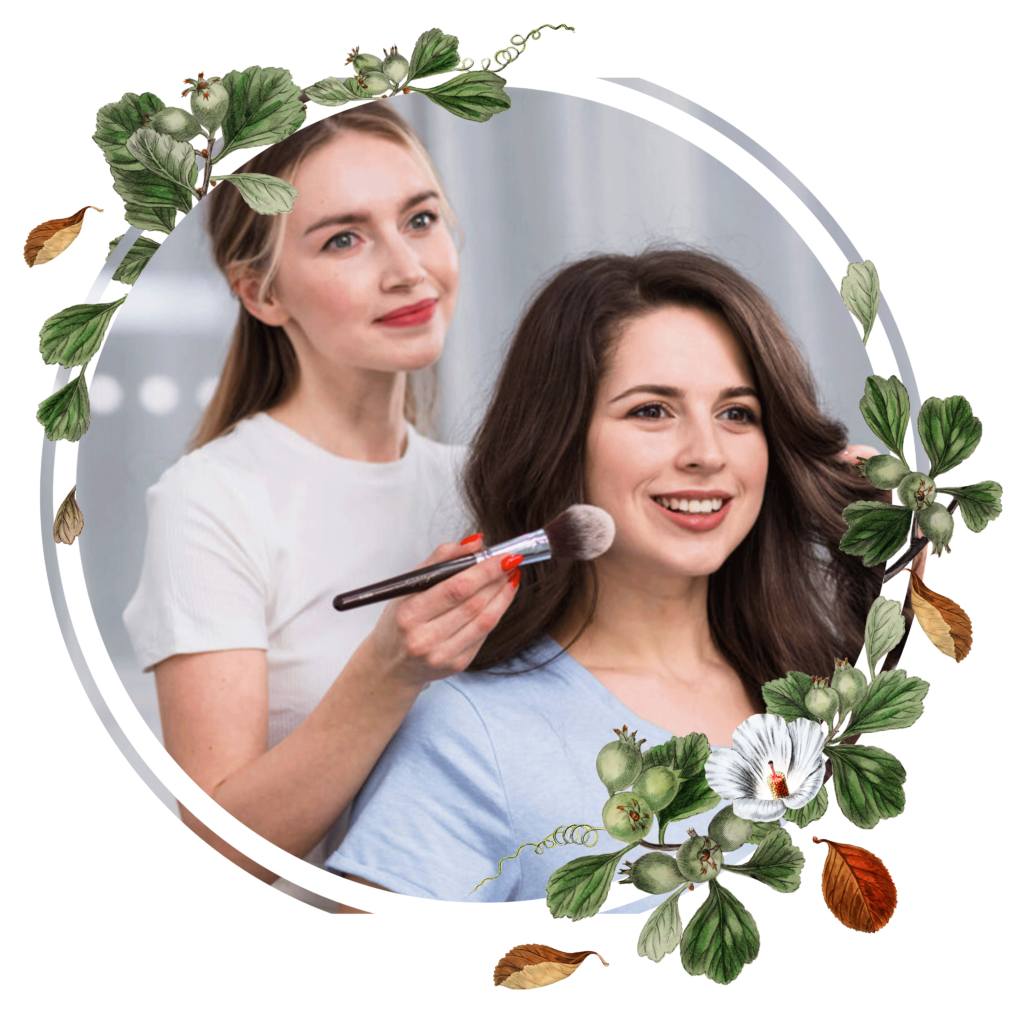 Get Familiar with the Beauty Courses
Become financially independent by choosing the job oriented courses
Orane International
Beauty Courses
Certificate in self grooming
Courses
Certificate In Self Grooming
Course Duration:
2 Weeks | 30 Hours
Level Type:
OCQ29 – Level 1
Course Details:
Orane International offers a number of short term beauty courses, and the Certificate In Self Grooming is part of this. Many times, we have a situation where we want to go out with friends or attend an unplanned event, but we don't have time to go to a beautician. Learn a self-grooming course with Orane International that will help you in several ways.
Things You Will Learn!
Enterprises that have hired Orane International students include the biggest names in the beauty and wellness sector
This self-grooming beautician course is perfect for those who face unplanned situations and we all face such situations
So in today's generation, it is necessary for all
This course covers self-threading, skincare/haircare, self-makeup, self-bleach, self-nail art, self-facial, self-waxing and much more that we can do ourselves
The timeline of the course is just two weeks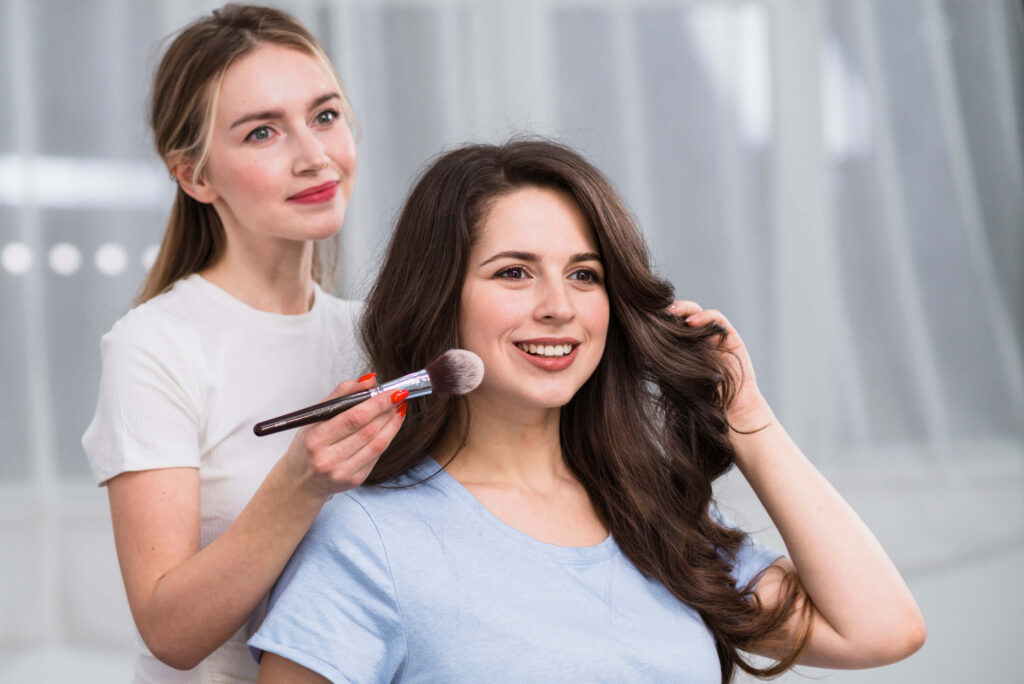 Certificate in eye lash and eye tinting
Courses
Certificate In Eye Lash And Eye Tinting
Course Duration:
5 days | 9 hours
Minimum Qualification:
Class 12th passed and above
Level Type:
OCQ26 – Level 2
Course Content:
Health and Safety Guidelines
Eyelash and Eyebrow Tinting Training
Knowledge of Precautions/Contradictions
First Aid
Course Details:
Become a semi-permanent eye-makeup expert with Eyelash and Eye Tinting Certification training at your nearest Orane International School of Hair, Skin and Makeup
This is a beauty course that is short-term yet professional. It is meant to train students with the advanced techniques of eyelash and tinting
By gaining hands-on experience and practical know-how in eyelash tinting and eye tinting procedures, you can become an expert in a matter of merely 5 days.
This beauty parlour course is in high demand due to the high popularity of eye beautification procedures among girls in particular.
What Is Eyelash & Eye Tinting?
Eyelash and eye tinting is a semi-permanent makeup procedure to darken and deepen the colour of lashes and brows using semi-permanent or permanent dyes
For people with blonde or light-coloured brows or lashes, eyelash and eye tinting is the best solution, as it brings a magical change to the face, that lasts for weeks or months
The basic role of eyelash and eye tinting treatments is to enhance the beauty of the eye area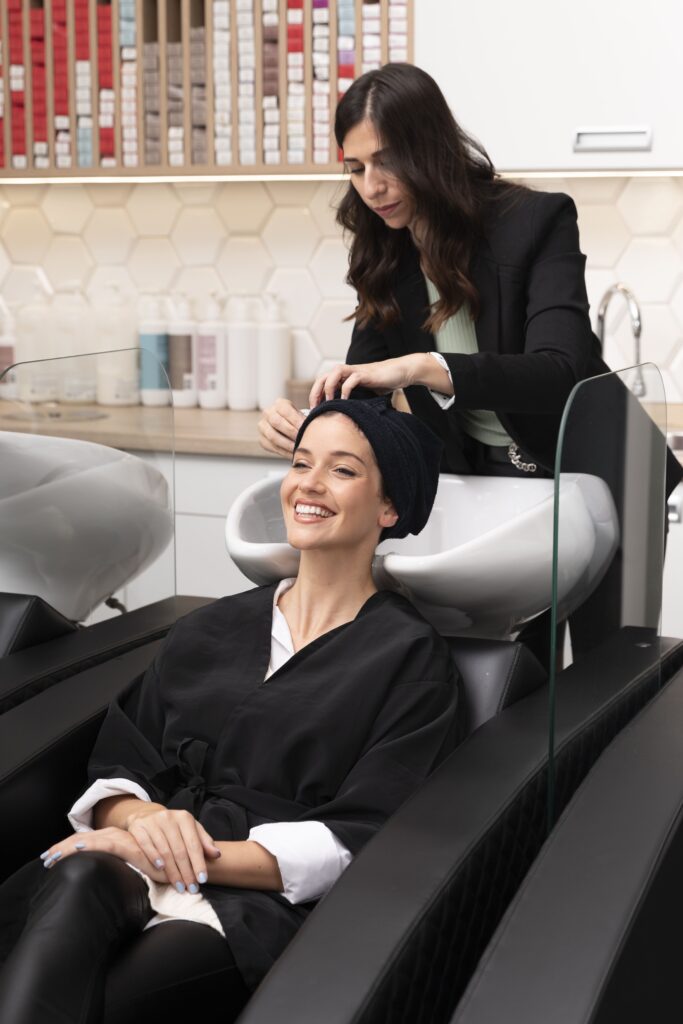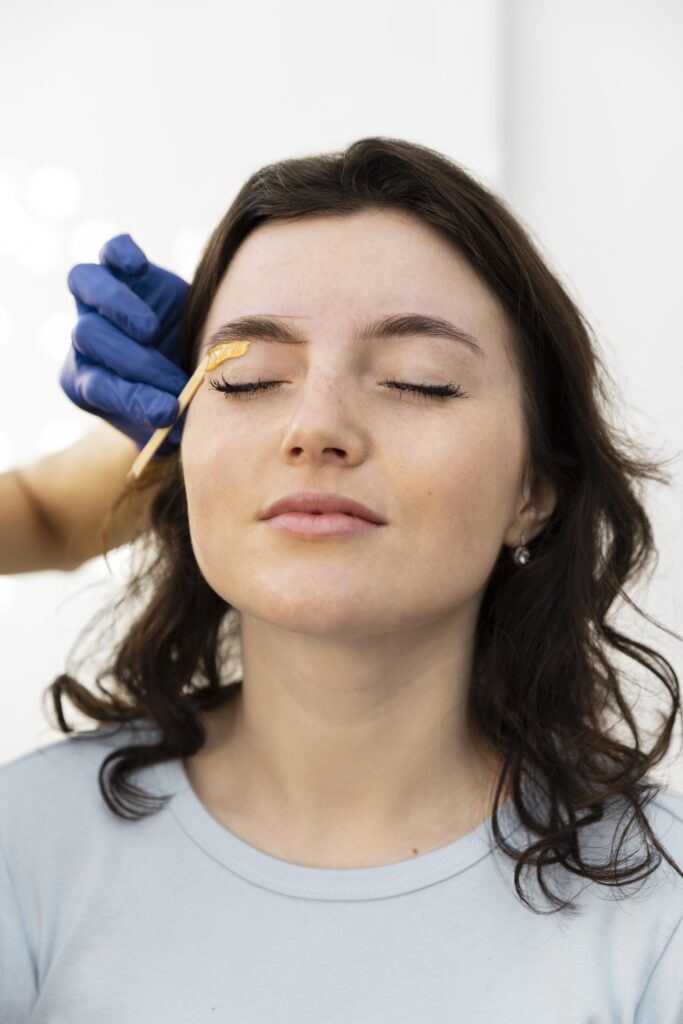 What Do You Learn In Eyelash And Eye Tinting Certification Course?
The Certificate in Eyelash and Eye Tinting, which falls under the beauty course category at Orane International, covers not only the eyelash and eye tinting technical procedures but also imparts knowledge of essential safety measures, precautions and contradictions in these practises that practitioners must follow to avoid any side effects post the treatment
All these treatments are in great demand these days, which means there is a great opportunity to turn your knowledge into a profitable business
What Are The Career Opportunities For Certified Eyelash & Eye Tinting Experts?
After completing this beautician course from a reputed institute, you can join skin clinics, derma clinics and estheticians who offer these specialised procedures
You can also attract more clients and earn attractive revenue in your own beauty salon
In the modern age, where people are quite concerned about their looks, eyelash & eye tinting treatments are quickly gaining popularity
Especially in the beauty and media industry, men and women love to undergo these semi-permanent eye enhancement solutions over usual eye makeup that includes mascara, brow- pencils, etc
The face's appearance with tinted brows and lashes gets enhanced with attractive definitions
As a result of these treatments, people do not need to carry mascara and brow pencils in their bags
For the amazing feel of eyelash and eye tinting, one can flaunt the dramatic lashes with attractive tinted brows
Talking about celebrities, they have made a great contribution to the popularity of eye enhancement treatments
Diploma in beauty culture
Courses
Diploma In Beauty Culture
Course Duration:
4 Months | 200 Hours
Level Type:
ODQ6– Level 3
Course Details:
Diploma in Beauty Culture at Orane International is a job-oriented beauty course that students can pursue right after 10th grade.
Beauty diploma courses in cosmetology can make you job-ready, recession-proof and financially independent
This short-term beautician course that includes beauty culture, hairdressing, and makeup is specifically designed to equip you with in-demand professional skills
Things You Will Learn!
The Diploma in Beauty Culture covers basic and advanced levels of beauty treatments, haircuts, hairstyles, hair treatments, and various aspects of an in-depth makeup course.
Whether you wish to launch your own beauty parlour or work in a salon, a Diploma in Beauty Culture can transform you into a beauty professional in a matter of a few months
This vocational beauty course is best for students who wish to start earning at an early stage Housewives, women with entrepreneurial backgrounds, and business-oriented men who have an interest in the beauty industry may enrol in this course to acquire professional skills
At Orane International School of Hair, Skin and Makeup, our comprehensive curriculum of in-class theoretical training and practical sessions makes us the best beauty institute in India while making our trainees the first choice of top beauty brands, salons, spas and derma clinics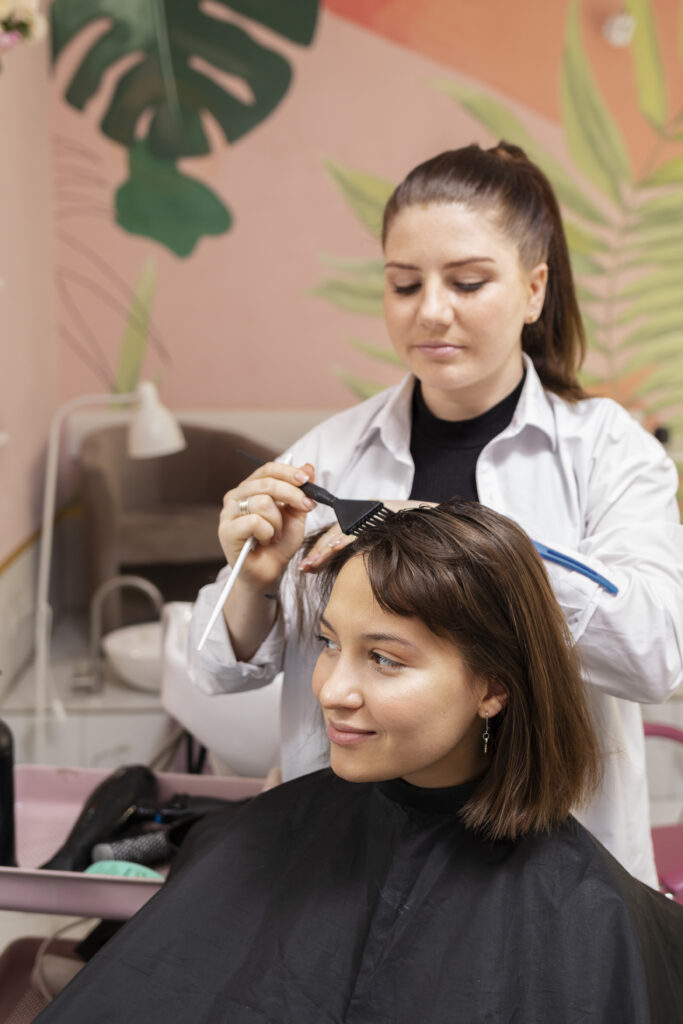 Beauty franchise business made easy: partner with orane for success
Courses
Beauty Franchise Business Made Easy: Partner With Orane For Success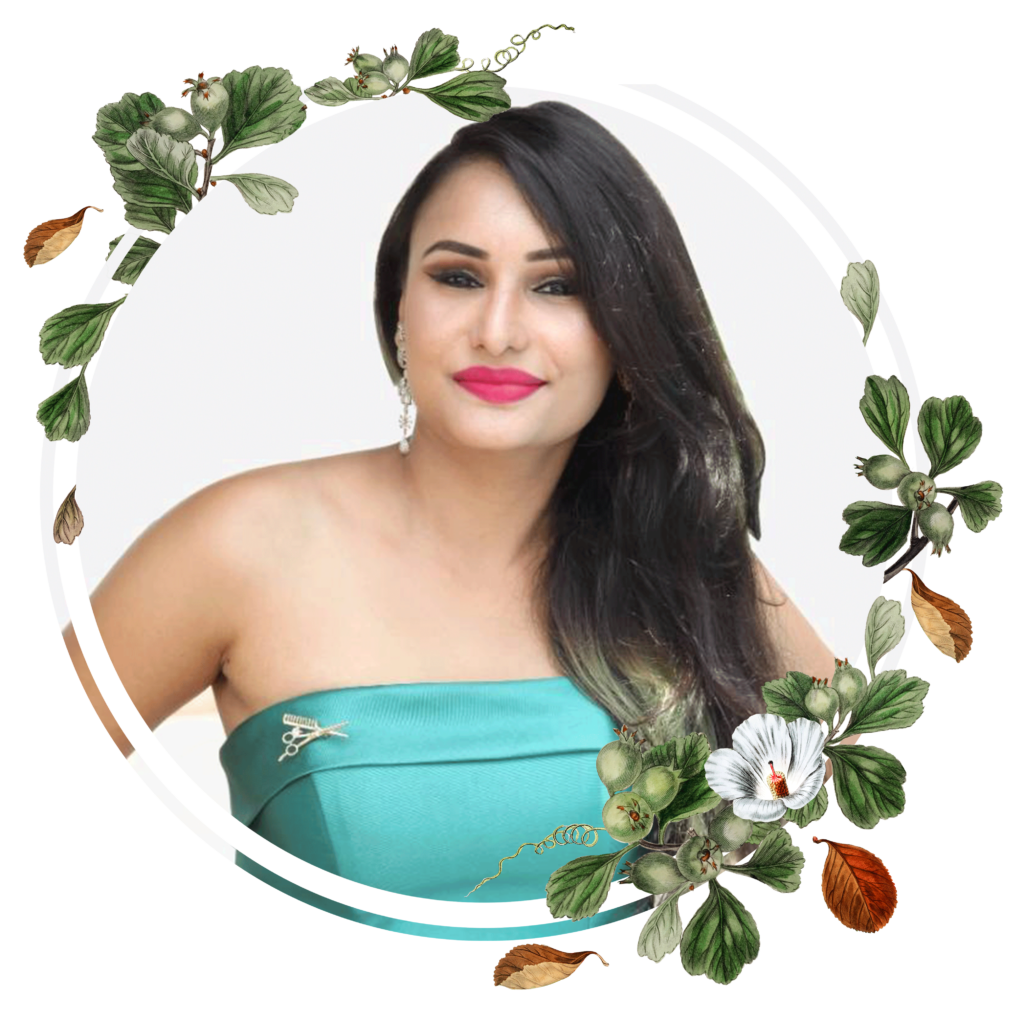 Course Details:
The Indian franchise industry is huge, and it is growing at an impressive rate. According to the data published in one study in 2019, India was the second-largest franchise business market in the world, after the US, with over 4,600 active franchisers and nearly 2,00,000 outlets operated by almost 1.7 lakh franchisees. This number has gone up multifold in recent times, and the number of industries in which one can invest to become a franchisee has increased as well.
Among the myriad sectors like food, health, courier, transportation, beauty, training, and many other sectors competing for attention, the beauty education and skilling sector stands out as a top and secure choice for franchising both globally and in India.
In fact, if you are looking for a safe and growing industry where you can get handsome returns for your investment and at the same time be part of an exciting industry sector, this is perfect for you. This dynamic sector offers an enticing and lucrative opportunity.
In this blog, we will delve into the compelling reasons why this industry is the ideal terrain for franchising and how partnering with Orane International, which is India's largest chain of beauty institutes and a leader in providing skill training to youth, elevate your chances of success on this rewarding journey.
Let's begin by understanding why the beauty education and skilling sector is the right sector for your investment.
Reasons to choose the beauty sector for the franchise and pick Orane as franchisor
1. Thriving Beauty Education and Skilling Industry: A Lucrative Investment
The beauty education and skilling industry in India has been experiencing exponential growth, making it a lucrative investment option. According to industry reports, India ranked fourth globally for generating high revenue from the beauty market. In 2017, in one report published by NSDC, it was mentioned that the beauty and wellness industry in India was growing at a CAGR of 18.6 % and was likely to reach the 100,000 crore mark soon. It has already surpassed those figures and is growing at a consistent pace.
As an aspiring entrepreneur, entering a growing market with a demand for skilled professionals positions you for success. The beauty industry's ever-evolving trends and the rising need for certified professionals offer immense potential for growth and profitability in the education and skilling sector. In one report published by Franchise Bazar, the beauty sector was among the top 10 sectors for franchise business opportunities. In a nutshell, you are investing in an amazing industry with Orane, which has experience of over 15 years and the largest franchise network of 120+
2. Established Brand and Name Recognition with Orane
One of the critical factors for franchise success is aligning with a reputable and established brand. Orane International, as India's largest chain of beauty institutes and a leader in skill training, stands tall as a beacon of trust and success in the industry. With affiliations with the UK's CIBTAC and Switzerland's CIDESCO, Orane carries a legacy of excellence in beauty education and skilling.
By partnering with Orane, you gain immediate access to an established brand name and widespread recognition in the education and skilling sectors. This association boosts credibility and attracts aspiring professionals to seek training from your franchise, setting you on the path to prosperity.
3. Low Upfront Investment and Rapid Break-Even
Investing in beauty education and skilling franchises with Orane offers the advantage of a lower upfront investment when compared to starting a business from scratch
With the comprehensive support and established brand reputation provided by Orane International, franchisees can hit the break-even point within the first 18 to 24 months. In fact, some successful franchises, like the Dwarka Delhi branch, have achieved profitability in as little as 3 months! This exceptional speed to profitability, coupled with Orane's proven track record, makes it a highly attractive option for aspiring entrepreneurs seeking a rewarding and financially viable venture in the thriving beauty education and skilling sector.
4. Comprehensive Training and Support
To succeed in the beauty education and skilling sector, in-depth knowledge and expertise are essential. Orane International excels in providing comprehensive training and operational guidance to its franchise partners. You will have access to the franchisor's operations manual, syllabus, training support, and resources designed to equip you with the skills needed to run a successful skill training centre in the beauty sector.
5. Extensive Marketing Support
Marketing especially digital marketing plays a crucial role in attracting students to any skill centre. As a franchisee of Orane International, you benefit from extensive marketing support. Orane takes care of national advertising, creating brand awareness on a larger scale. Additionally, you receive guidelines and assistance for local marketing efforts.
With Orane's marketing expertise backing you, you can effectively reach your target audience and position your institute as a trusted and sought-after destination for beauty education and skilling.
6. HR Support: Maintaining High-Quality Manpower
In the dynamic world of beauty education and skilling, having a skilled and dedicated workforce is crucial for success. Orane International understands the importance of maintaining high-quality manpower at each franchise location. To ensure consistency and excellence in service delivery, Orane has a centralised HR department that provides comprehensive HR support to franchisees.
The centralised HR department plays a pivotal role in talent acquisition, onboarding, and training staff. They carefully select individuals who are not only skilled but also align with the brand's values and commitment to quality education and skilling. By handpicking the right talent, Orane ensures that each franchise maintains a team of professionals dedicated to delivering top-notch education and skill development.
7. Access to Premium Infrastructure and Equipment
Starting a beauty educational institute from scratch can be costly, especially when it comes to investing in premium infrastructure and equipment. However, with Orane International, you gain access to world-class infrastructure and modern equipment without the heavy financial burden.
Having access to such premium facilities enhances the overall learning experience and sets your institute apart from competitors, giving you a competitive edge in the market.
Wrapping Up:
Choosing the beauty education and skilling sector for your franchise business is a strategic decision that promises lucrative returns and a rewarding entrepreneurial journey. With the industry on an upward trajectory, now is the perfect time to seize the opportunity and make your mark.
By partnering with Orane International, you not only leverage an established brand with widespread recognition but also gain comprehensive support, training, and marketing expertise. With Orane by your side, you have the perfect partner to navigate the dynamic landscape of beauty education and skilling and achieve unmatched success in the world of franchising.
So, embrace the potential of the beauty education and skilling sector and start your journey for a rewarding Future in the Beauty Industry! Contact Us at +91-7341117097 or franchiselead@orane.com to Get Started!"
FAQ
Frequently Asked Questions
Why choose the beauty education and skilling sector for franchising?
The beauty education and skilling sectors offer immense growth and profitability opportunities. With a high demand for skilled professionals and exponential industry growth, investing in this sector ensures a successful venture.
What are the advantages of partnering with Orane International as a franchisee?
Partnering with Orane International, the largest chain of beauty institutes and a leader in skill training, brings several benefits. You gain access to an established brand, widespread recognition, comprehensive training, premium infrastructure, and effective marketing support.
How does Orane International maintain high-quality manpower at franchise locations?
Orane International maintains high-quality manpower through its centralised HR department, carefully selecting skilled individuals who align with the brand's values and commitment to excellence in education and skill development.
We'd Love To
Hear From You!
Find the course of your interest
Get in touch if you would like to have a course demo