Certification Courses Online Courses
Canada Leaf Program
Course Duration:
26 hours
Price without GST:
10,000
Course Details:
The Objectives of this course are :
Student should appreciate the variance in Indian & International standards in the industry.
Develop interpersonal skills and make a smooth transition into global ways of functioning.
Learn managerial skills involved in acquiring and maintaining a workforce that is both productive and high on maintenance factors such as skill, loyalty and cohesiveness.
Learn hygiene, sterlization and sanitation standard techiques acceptable globally.
Learn the skills to be a successful enterpreneur.
Learn about the job requirements and job opportunities in the beauty industry.
Engage the individual student in career planning.
Enhancing sensitivity to day to day issues at work place so that the student will be able to identify problem areas more readily and resolve them more effectively, both as a manager and as a professional in beauty industry.
Learn Sales management and marketing skills.
Benefits:
Better Employment Opportunities at various positions in the beauty industry.
Latest international trends in Beauty Industry
Better understanding of operations in Salon and Beauty Industry as per international standards.
Better interpersonal communciation skills in all real life situtions.
Enhanced Sales and Marketing Techniques.APPLY FOR THIS COURSE NOW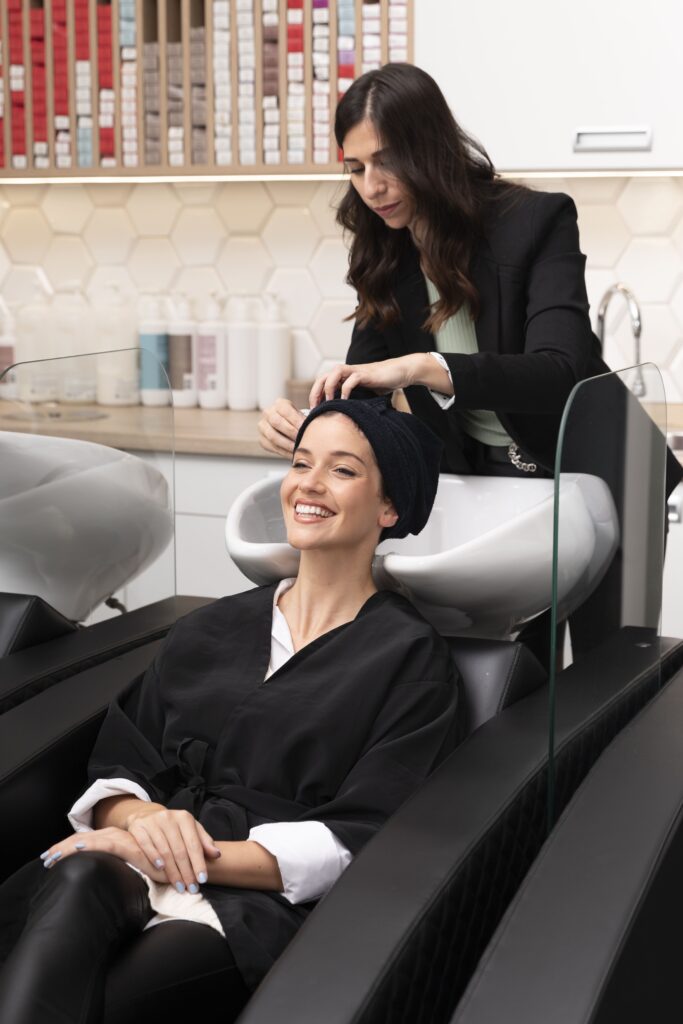 We'd Love To
Hear From You!
Find the course of your interest
Get in touch if you would like to have a course demo