Your Life maybe not be perfect, but your nails can be. Do you have any idea how to make this happen? Leave this to us! Get ready to kick off the summer with shiny nails adorned with the magical new trends created by fusing your favourite designs for this season's flawless look, don't wait anymore! Cherish your nails just like you love to care for your beautiful skin by getting manicures and acrylic nail extensions.
Discover the feel of bright colours, patterns and prints in 2022, try out unique choices and create stylish nails with crazy colours and multiple ways in which you can flaunt your nails & rule the summer trends!
So to eliminate the above issues, you must bake your face right after your makeup.
Marble Nails:
Water marble nails is a nail art technique in which the nail polish is dropped into clear water, followed by which a unique pattern is formed over the surface of the water. Then the entire pattern is transferred to the nail as it is. You can choose any two colours to spread the design on your nails. It is one of the best minimal nail art trends.
Metallic Nails:
French manicure is a generous look for both everyday and special occasions. Commonly known as transparent or opaque white-tipped nails, the French manicure style has ripened to include colours ranging from bright neon to soft pastels. But the current trend is metallic nails. These gorgeous shades add a picturesque touch to a traditional look and, you can dress up however you like. All you need is a nail tape and patience to construct the metal tips easily at home without any nail technician.
Glittery Nails:
With some nail polish, a little colour, and a speck of glitter varnish, you can create the ultimate shiny nails of your ideals, for example, Electric blue.
This colour is loved by many as the best of this season. Give your nails a bright blue colour and add some glitter to your personality.
3D Nails:
Eye-catching colours and bold patterns are taking the nail art trend to a whole new level, attracting people to get more inspired and try this 3D nail hack. You can try the 3D nail trend by decorating your nails with jewels and pearls.
Micro French Tip:
If you aren't a long nail person but still want to style your nail up to the newest trend, then the micro french tip is the best alternative for you! Micro french tip manicure will give your nails a mini makeover, and the results will be exceptional. Many people these days choose and love this trend. Choose short nails with colourful micro-French to give your hands a contemporary look.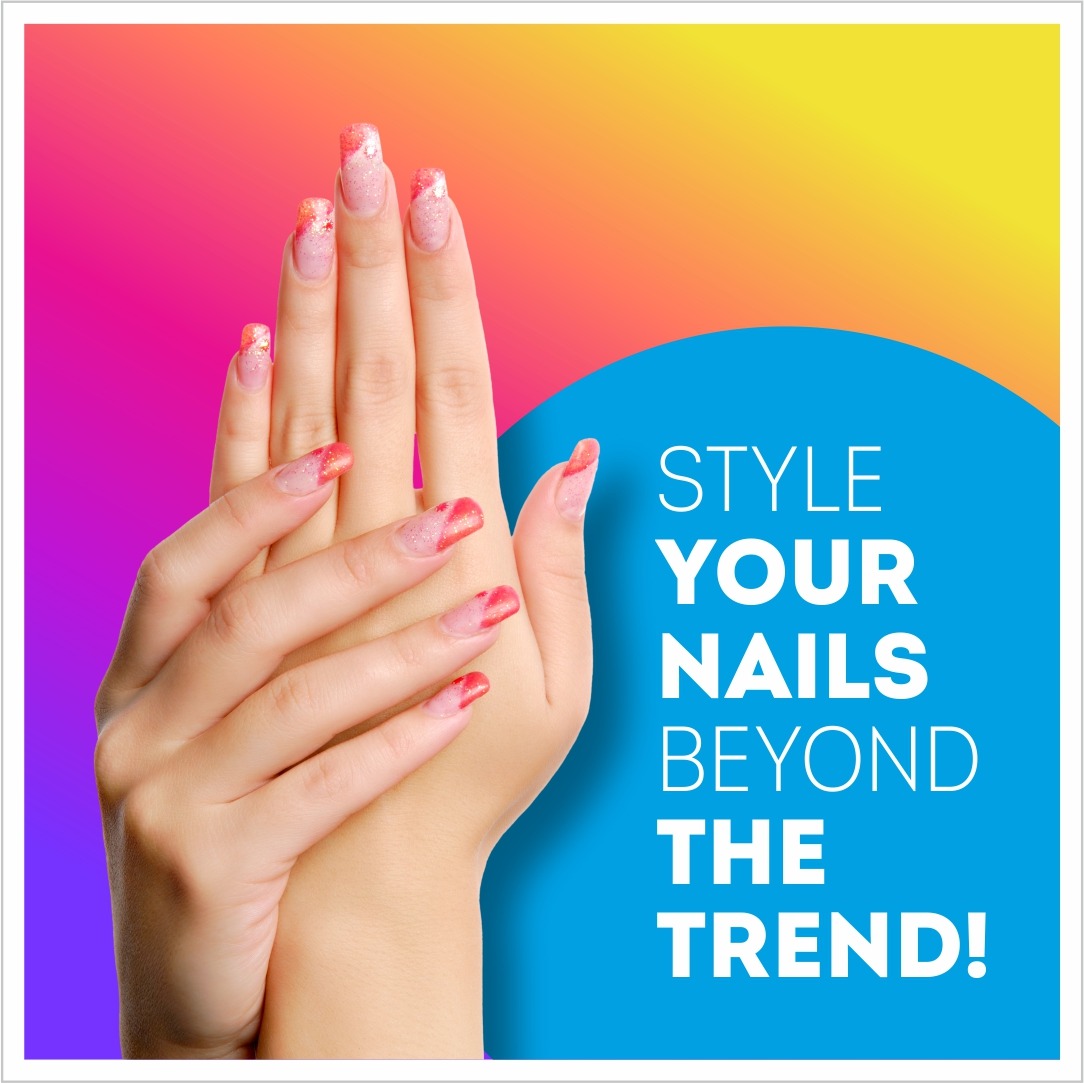 Conclusion:
In essence, You can flaunt your nails by trying all these nail art trends for this summer. With over 100 courses, Orane International teaches you how to become a professional nail technician so you can do a simple manicure yourself. We offer a variety of courses, some of which are listed below.
What else are you waiting for? Enrol today with Orane international to learn about the benefits of a career as a nail technician, complete a manicure training course, and take the next step toward the proficient glamour industry.